Satisfaction Guaranteed

Affordable Price

Huge Collection
Custom Made Scrubs
Our custom scrubs are made to order, ensuring every healthcare professional has the quality workwear they need to perform their best on the job. Our tailored scrubs are customized to your measurements, as well as your style, fabric and color preferences. You can determine the length of your sleeves, add embroidery and more. We go the extra mile to deliver superior style and quality to shoppers of all sizes and body types. Whether you're XXS or 12XL or larger, we will create a crisp, clean look capable of transforming your work attire from bargain bin to beautiful - while keeping your costs affordable.
Design you like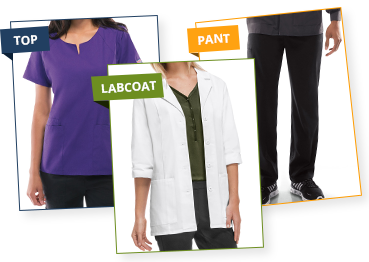 Pulse Uniform is the only one to offer made-to-order facilities in a style of your choice!
Our extended style selection is sure to wow you. Choose from our unisex or men's/women's fashion designs; V-neck, split-neck, mock wrap, button front and many other choices and in scrubs and lab coats.
To top it all off, if you can't find a style of your choice, tell us what you want and we will deliver exactly that!
No Size boundaries!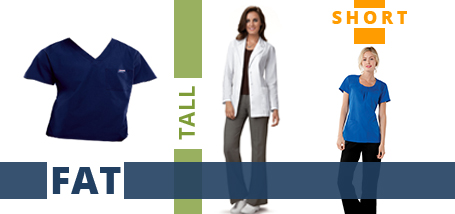 Don't know your size? Don't have a measuring tape? Get a FREE size-measuring kit here!
Our huge range of sizes (from XXS-12XL) will ensure a perfect fit for any body type! Size Chart
If you are unsure on how to measure yourself, just check out this video which tells you exactly how you do it! Watch Video
We have many Colors & Fabrics for you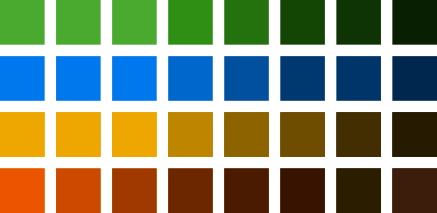 Unlimited colors in any style you prefer.
Most comfortable and high quality fabric.
Prints that will lift your mood, no matter what!
Add-ons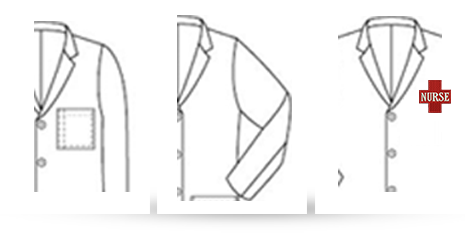 Any sleeve length you desire
Sub sections and loops in pockets for a more organized pocket experience
High quality embroidery for a more personalized feel
While we carry an impressive range of scrub styles, sizes and colors, there's nothing quite like the look of custom-made scrubs. You can pick them out from a crowd immediately, and you'll find they give off an air of professional and authenticity that just can't be matched by an off-the-rack ensemble. If you need extended sizing, or you're after a look that's completely your own, be sure to check out our customized scrubs and accessories.
All of our orders are affordable. We have on-site embroidery and seamstress services, which allow us to keep our costs low. We also enjoy a greater handle on quality control. You can trust that we'll deliver the customized scrubs you're after.
All of our custom pieces are made with high-quality fabric. Choose from:
We offer a surprising range of colors and several basic cuts of:
We have many pocket configurations for each model, along with short-, 3/4- and long-sleeve options and embroidery services.
Our online custom ordering tool makes it quick and easy to design your own scrubs, but you can speak with a customer service representative if you need more options. At Pulse Uniform, we love special orders, and we do our best to keep them as affordable as possible. Update your look and performance with a customized scrubs.